Events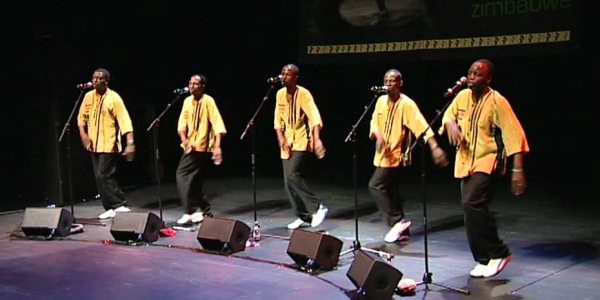 We're Back! Upcoming Events
Click on an event image for full event details
Our 2021/22 Season
We are very excited to be back for the 2021/22 season, and we are very excited about the acts we have managed to book through the Live and Local rural touring scheme. These are quality professional performances on your doorstep. We have a couple of music performances and theatre. To kick us off at the beginning of October we have "Tears of Laughter" featuring the virtuoso mandolin of Simon Mayor and the honeyed vocals of Hilary James performing what the Guardian call 'A witty and captivating mix of folk, swing, blues and classical showstoppers'. Next up in November we have at last managed to secure some theatre with a one handed performance of the classic Three Men in a Boat featuring Giles Shenton. The Telegraph describes this as a 'Pitch-perfect comedy about, well, three men in a boat'. Moving into 2022 in February we have returning guests, this time in the form of She'Koyokh as a quartet. Last time around they brought the house down with their lively mix of Balkan and klezmer music – put on your dancing shoes!
All shows are in Cabaret format so bring your own drinks and nibbles. We will be carrying out a Covid risk assessment for each show.
StokeArts@thevillagehall
For many years we have hosted professional theatre and music at the village hall. Many of these shows have been co-promoted with Live and Local (previously Centre Stage). Top quality acts at a bargain price.
We try to create a relaxed vibe and most shows are in a cabaret format and guests bring their own drinks and nibbles.
Tickets
Tickets and full details of our shows are available through our ticketing site Ticketsource – just click the shows above to book or find out more..
For our 2021/ 2022 season we are pleased to offer credit card payment.
We are still happy to accept bookings by email or phone and payment by cash, cheque or bank transfer, but all payments will need to be made in advance.
To tempt you back we are even absorbing ticket fees with tickets priced at just £12. Book early to avoid disappointment.
Just email stokearts@gmail.com or contact Alan White on 01455 212416.
Past Performances
Click on a slide below to find out more about our past performances …